Our Little Engineers Summer Camp will expose children 3 to 5 years old to different areas of STEM through fun, hands-on and engaging activities developing their creativity, curiosity, problem-solving, critical thinking, communications, and teamwork skills.
Our explorations will often take us outside. We will enjoy related stories, songs and games.
Schedule
9-11:30: Each day, students explore a subject related to our weekly theme through experiments or other hands-on projects. A daily snack and recess period will offered 10-10:30.
11:30-12:30: Lunch/Recess/Quiet Time
12:30-3:00: Each afternoon, 2 STEAM activities will be offered among Chess for Little Engineers, Junior Robotics, Sports STEM, Legomania, Fun Science, Engineering Fun and Sports STEM. A daily snack and recess period will offered 1:30-2:00.
Prices
Prices are per week, per child. There is a 10% sibling discount.
AM or PM (9:00-11:30 or 12:30-3:00): $150
Half days (9:00-12:30 or 11:30-3:00): $175
Full days (9:00-3:00): $325
Before from 8am: $50
After care from 3:00 to 5:30: $100
In addition to your children registration, there is additional information that we need for you to provide before the beginning of camp.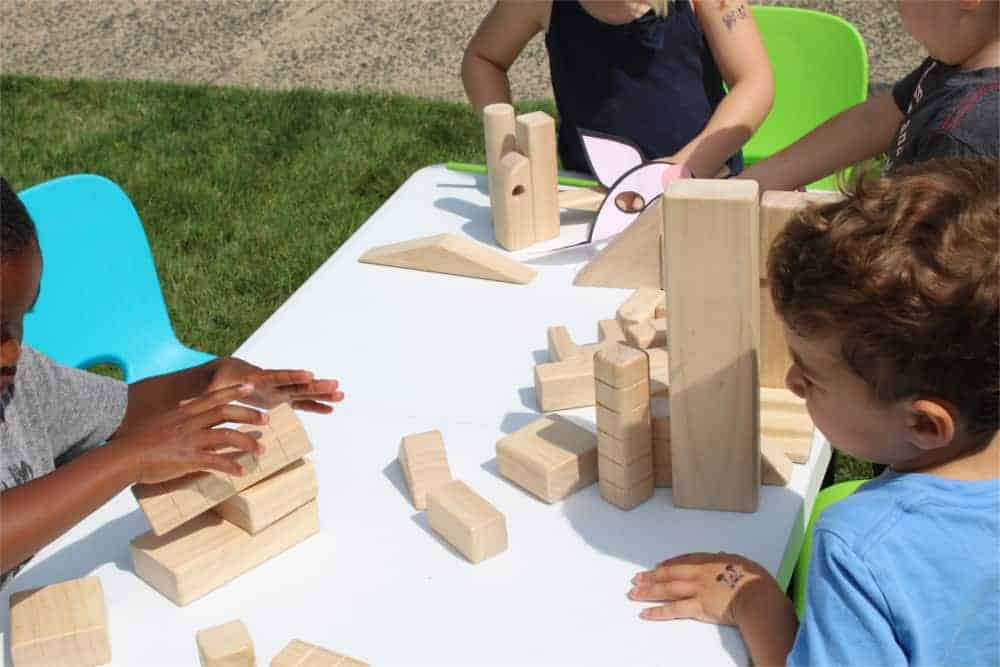 Week #
Period 1: 9:00-11:30 (snack/recess 10-10:30)
Period 2: 12:30-3:00 (snack/recess 1:30-2:00)
1
June
25-29
JURASSIC LAND: Let's learn all about dinosaurs, digging for fossils, and build our own.
12:30-1:30: STEAM Activity 1
2:00-3:00: STEAM Activity 2
2
July
2-6
SCIENCE FUN: Let's explore the world of science through amazing and fun experiments using everyday ingredients.
12:30-1:30: STEAM Activity 1
2:00-3:00: STEAM Activity 2
3
July
9-13
MISSION TO MARS: Let's investigate space, make our own space suit, build a rover and learn about the red planet.
12:30-1:30: STEAM Activity 1
2:00-3:00: STEAM Activity 2
4
July
16-20
ROBOTS, ROBOTS: let's build robots and learn all about them and how we use them every day.
12:30-1:30: STEAM Activity 1
2:00-3:00: STEAM Activity 2
5
July
23-27
STEM AROUND THE WORLD: Let's explore the wonders of the worlds as we review our shapes and geometry and build our own version of the pyramids or the Great Wall of China.
12:30-1:30: STEAM Activity 1
2:00-3:00: STEAM Activity 2
6
July 30-
Aug 3
SAVE THE PLANET: Let's learn about how we can save our planet and build out of recycled materials.
12:30-1:30: STEAM Activity 1
2:00-3:00: STEAM Activity 2
7
Aug
6-10
IF I BUILD A HOUSE: Let's learn about engineering and different materials as we build a house and different structures.
12:30-1:30: STEAM Activity 1
2:00-3:00: STEAM Activity 2
8
Aug
13-17
MOVE IT!: Let's explore forces and motions as we build own cars and ramps and flying engines.
12:30-1:30: STEAM Activity 1
2:00-3:00: STEAM Activity 2
9
Aug
20-24
ICE CREAM & LEMONADE: Let's learn about the science of lemons and ice cream as we are making our own lemonade/ice cream stand.
12:30-1:30: STEAM Activity 1
2:00-3:00: STEAM Activity 2
10
Aug
27-31
SUPERHERO ENGINEERING: Let's be a superhero for a day as we design, build and save a city from the villains.
12:30-1:30: STEAM Activity 1
2:00-3:00: STEAM Activity 2