Dates/Times
The STEM+ Summer Camp is for students entering grades 1 through 6. Students are grouped by age. Camp runs from June 19th to August 25th, no camp the week of July 3rd.  Registration is by the week, with each week's programs running from Monday to Friday. Students can attend as few or as many weeks as desired.
Within each week, parents have the option of registering their children for half days (9:00-12:00 or 12:00-3:00); or full days (9:00-3:00). There is an optional before care from 7:30am and after care from 3:00 to 5:30.
Children staying for the full day are required to bring a nut-free lunch; snacks are provided by the Center. Pizza can be ordered for Friday lunch.
Courses
We offer a range of classes in 4 core areas: Code Academy, Maker Lab, STEAM/Engineering and Chess.
We have kept all of our standard favorites and have added several special new offerings.
Chess
Maker Lab with Drones Lab, Robotics, Waterbotics and Solar Car Challenge.
Code Academy with Video Game Design, Coding with Scratch/Python/Java, App Development, 3D Video GameMaker, 3D Design/Printing, Digital Arts, Minecraft Mania and Advanced Minecraft.
STEAM/Engineering

with Mechanical Engineering, Environmental Engineering, Electrical Engineering, Civil Engineering, Rocketry, Start-Up Lab, CSI STEM, Architecture & Design.

Circus STEAM learn to juggle a wide variety of props (balls, scarves, rings and more), to perform clowning and magic tricks. This is a hands-on class where the students will also learn the basic physics concepts involved in circus though fun experiments and engaging projects.
Prices
Prices are per week, per child. There is a 10% discount for registration before March 1st and a 10% sibling discount.
Half days (9:00-12:00 or 12:00-3:00): $325
Full days (9:00-3:00): $550
Before care from 7:30am: $60
After care from 3:00 to 5:30: $125
In addition to your children registration, there is additional information that we need for you to provide before the beginning of camp.
Click here for Emergency contact information form
COVID-19 Hygiene Measures
We deeply care about the health and safety of your children, your families and our community. With guidance from the CDC and local health officials, we will implement strict hygiene measures to ensure the health and safety of our students throughout the summer and limit all the risks related to COVID-19.
Limited Space
If the week you are interested in is full, please email us at contactus@mlcplus.com to be added to the waitlist.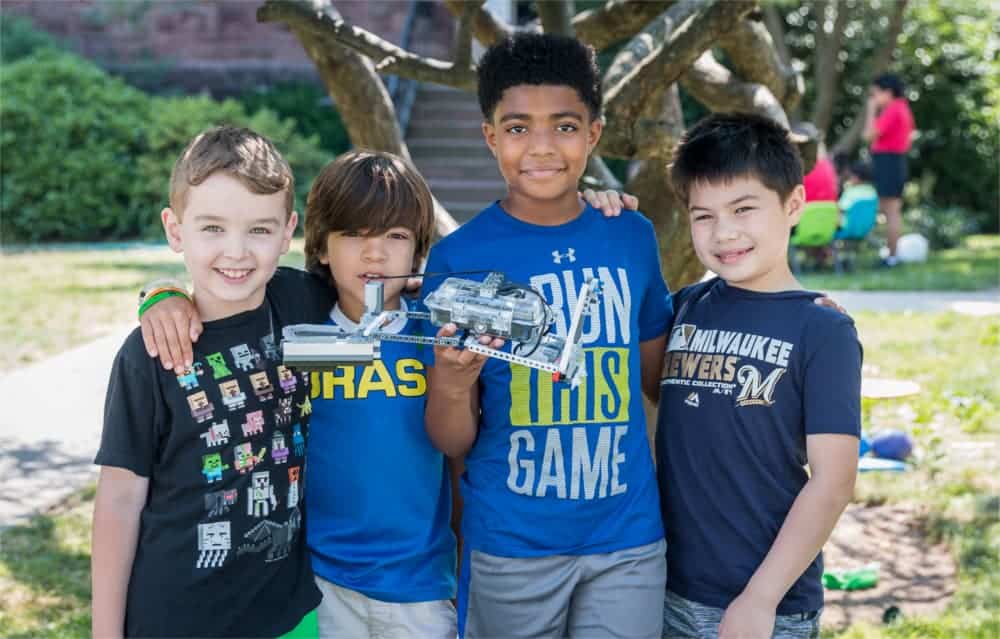 | | | |
| --- | --- | --- |
| Grade 1 and Up | Grade 2 and Up | Grade 3 and Up |