Dates/Times
Camp runs from June 25th to August 31st (closed on July 4th).
Registration is by the week, with each week's programs running from Monday to Friday. Parents will be invited to see students projects on Fridays. Students can attend as few or as many weeks as desired.
Within each week, parents have the option of registering their children for one single class (9:00-11:30 or 12:30-3:00); half days (9:00-12:30 or 11:30-3:00); or full days (9:00-3:00). There is an optional before care from 8am and after care from 3:00 to 5:30.
Children staying for the full day are required to bring a nut-free lunch; snacks are provided by the Center.
Courses
We offer a range of classes in 4 core areas: Code Academy, Maker Lab, STEAM/Engineering and Chess.
We have kept all of our standard favorites and have added several special new offerings.
Chess with Grand Master
Maker Lab with Sailboat Challenge, Robotics, Waterbotics and Solar Car Challenge.
Code Academy with Virtual Reality Video Game Design, Coding with Scratch/Python/Java, App Development, 3D Video GameMaker, 3D Design/Printing, Digital Arts, Minecraft Mania and Advanced Minecraft.
STEAM/Engineering with Mechanical Engineering, Environmental Engineering, Electrical Engineering, Civil Engineering, Aerospace Engineering: Rocketry, Start-Up Lab, Sports STEM, CSI STEM, Harry Potter STEM, Star Wars STEM
*New classes this year are shown in red.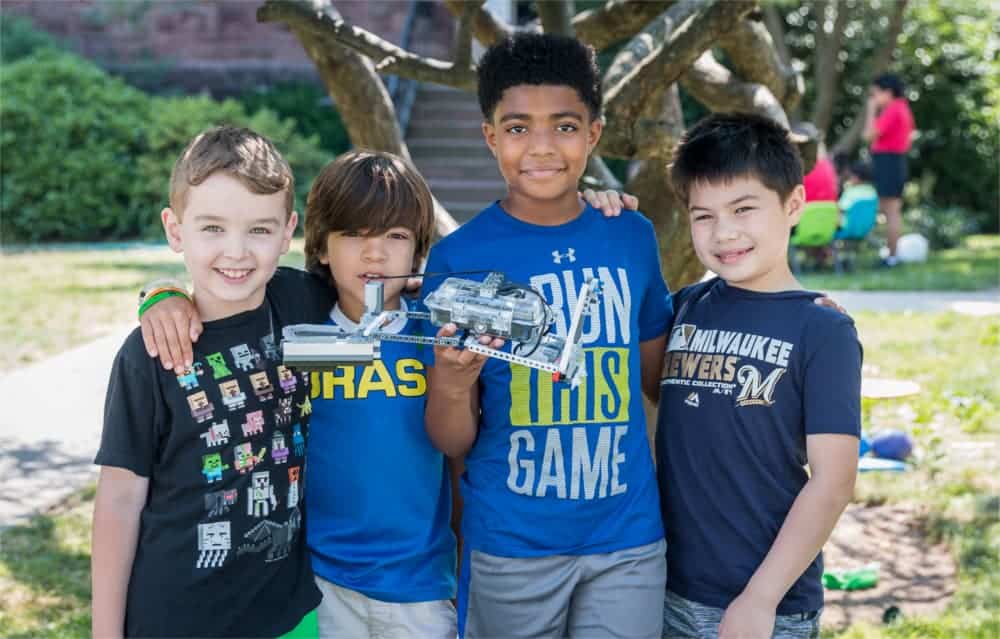 Prices
Prices are per week, per child. There is a 10% sibling discount.
One single class (9:00-11:30 or 12:30-3:00): $200
Half days (9:00-12:30 or 11:30-3:00): $250
Full days (9:00-3:00): $450
Before from 8am: $50
After care from 3:00 to 5:30: $100
In addition to your children registration, there is additional information that we need for you to provide before the beginning of camp.
| | | | |
| --- | --- | --- | --- |
| Grade 1 and Up | Grade 2 and Up | Grade 3 and Up | Grade 4 and Up |
*Programming: Scratch: Grade 2 and up; Minecraft Modding: Grade 3 and up; Python and Processing: Grade 4 and up