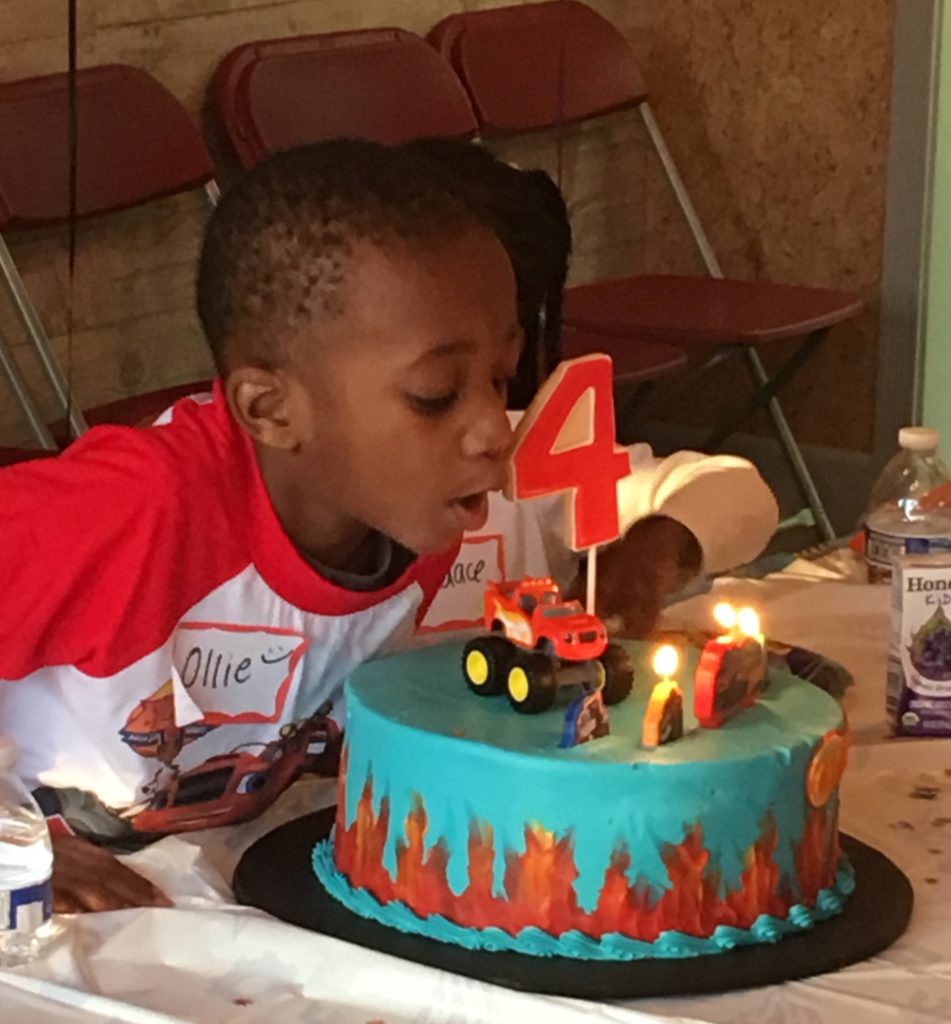 Come to our Center for an aweSTEM birthday event!
We have a wonderful array of STEM-themed birthday parties for kids who love to build, create, and explore. Choose from our many different options and let us help you create your own unique birthday celebration.
Contact us by phone (973.744.7464) or email or come see us in person to plan and book your party.
Step 1
Pick Your Party Course
Little Engineers:
Your Little Engineer and fellow partygoers will enjoy rotating through different fun STEM activities adapted to their young minds. Sample activities include science experiments, Legos, intro to magnets and electric circuits. We can add a Pirate/Super Hero or Princess arts table.
Junior Engineers:
Your Junior Engineer and fellow partygoers will have a blast building various structures and machines using LEGO WeDO bricks, motors, gears, and sensors.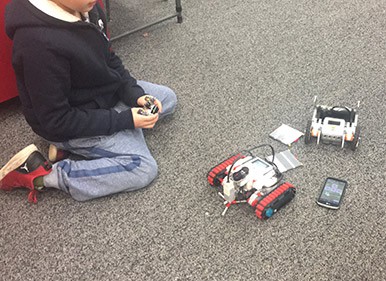 LEGO Robotics:
Partygoers work together in engineering teams to design and build actual robots that can move and do amazing things. In addition, choose one of our special robotics demos as a grand finale to your activities:  Animal Bots, Humanoid, Mechanical Arm, Reptar, Puppy, Electric Guitar.
3D Video GameMaker:
Partygoers all become game developers using our computers and software. They build their own 3D videogames and then challenge their friends to play.
Spa Science:
Partygoers have fun making fabulous and pampering goodies such as fizzy bath bombs, sugary scrubs, aromatic bath salts, and more. Children take home their spa creations.
Minecraft Mania!:
Experience the fascinating virtual world of the widely popular game Minecraft. Partygoers all play together in a Minecraft world using our computers, special software, and networked server. Choose among our various Minecraft themes, with their different quests and challenges.
Fun Science:
All children have fun making science experiments such as slime, lava lamp, volcano or geyser, snow, fog or giant bubbles and more. All partygoers will take home their science creations.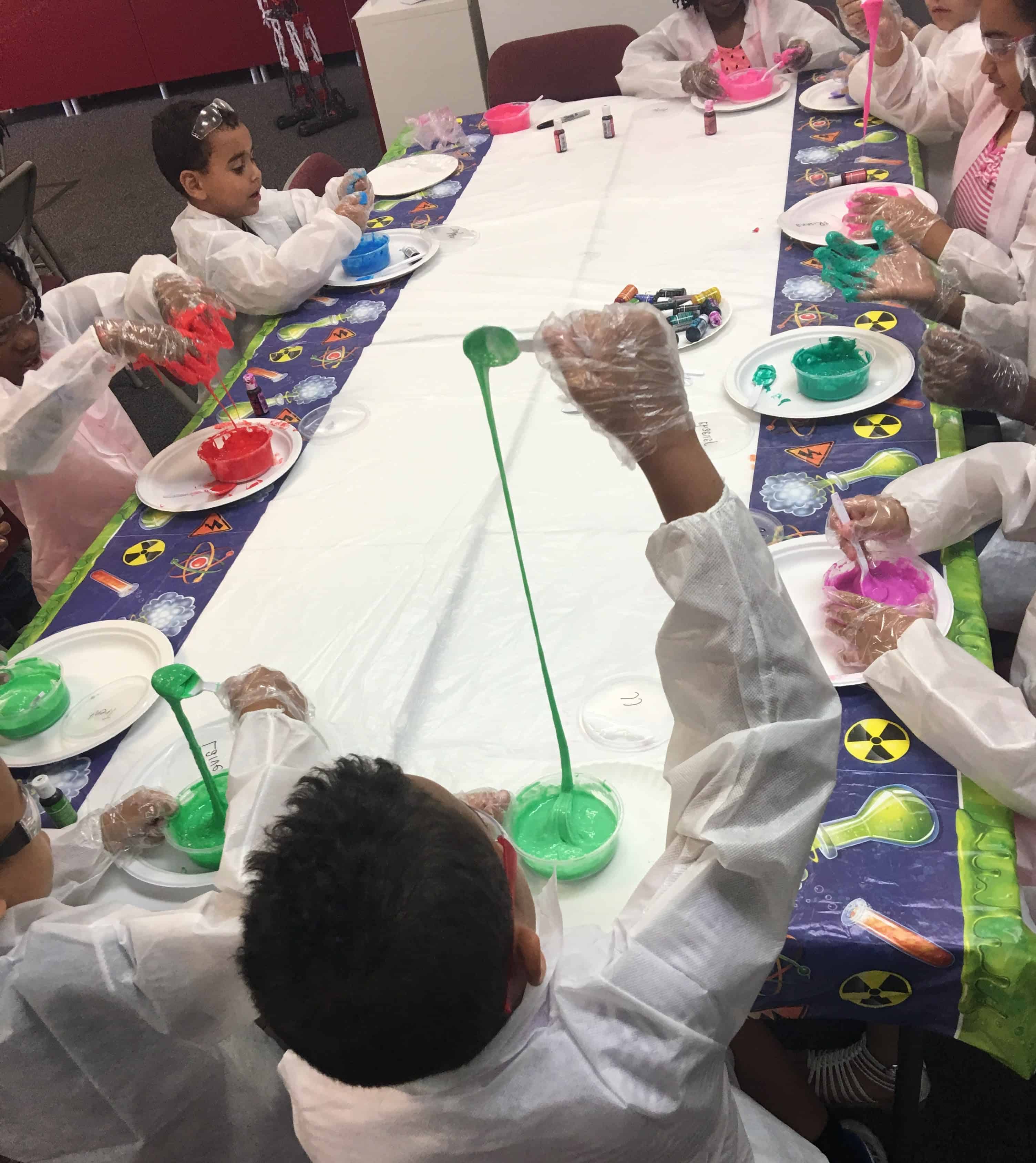 Slime Party:
Have fun with your friends making different types of slime: rainbow, glittery, galaxy, fluffly, glow in the dark, magnetic, color changing, and more.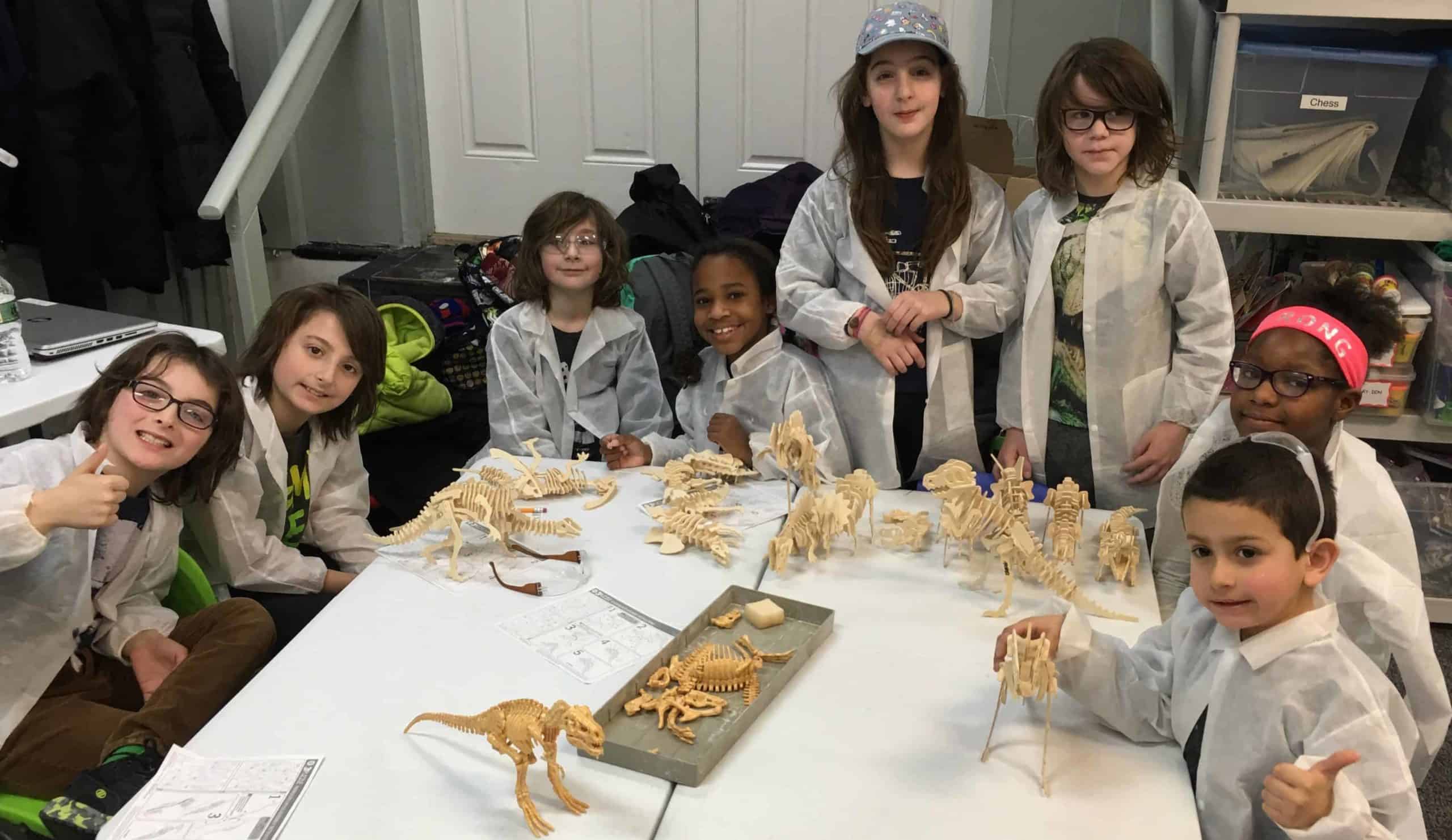 Dino Fun!
You are the paleontologist! Have fun with your friends as you dig for fossils, and build your own dinosaurs.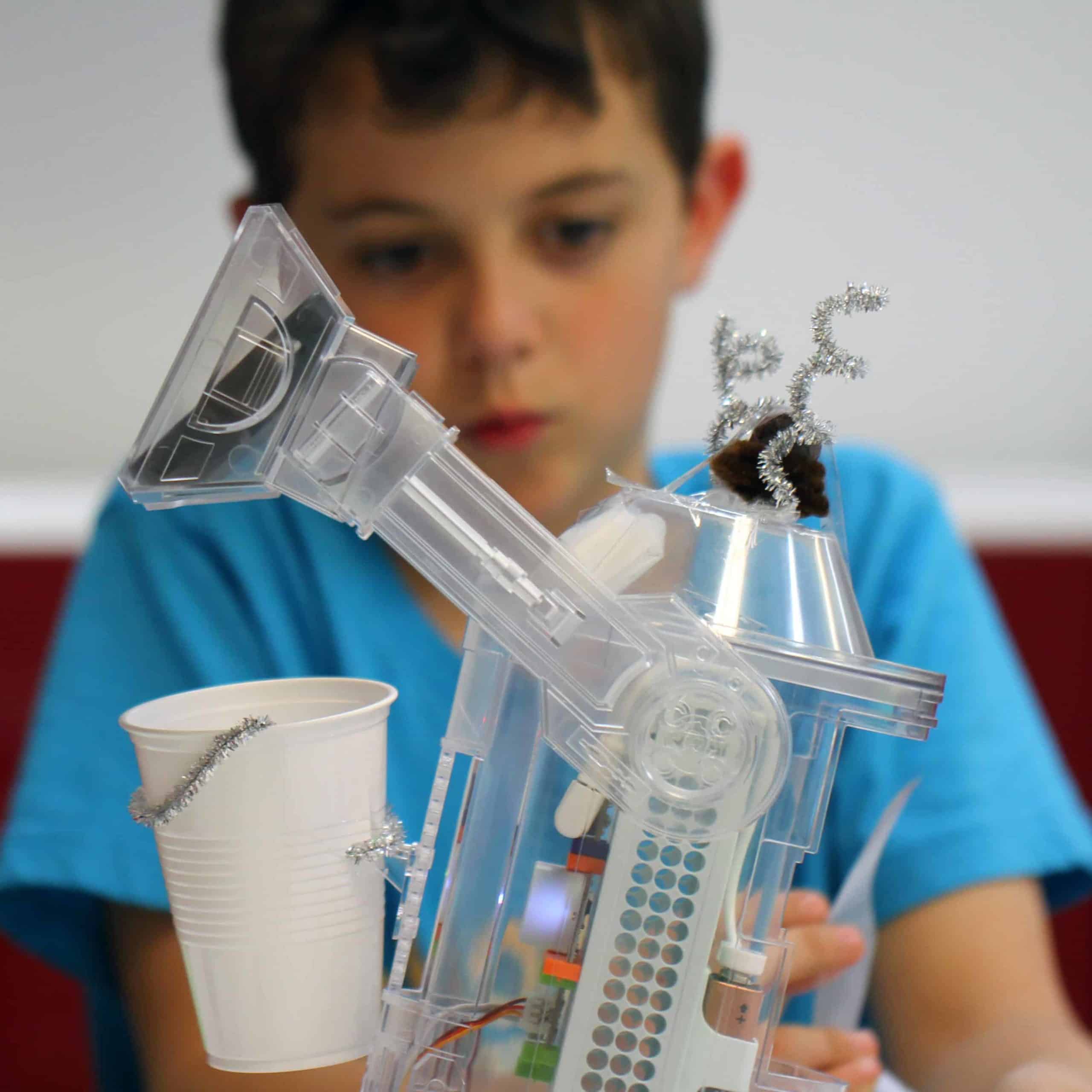 Star Wars
Have some fun STEM with Star Wars while you and your friends build your own droids, experiment with galaxy science and have fun with BB8.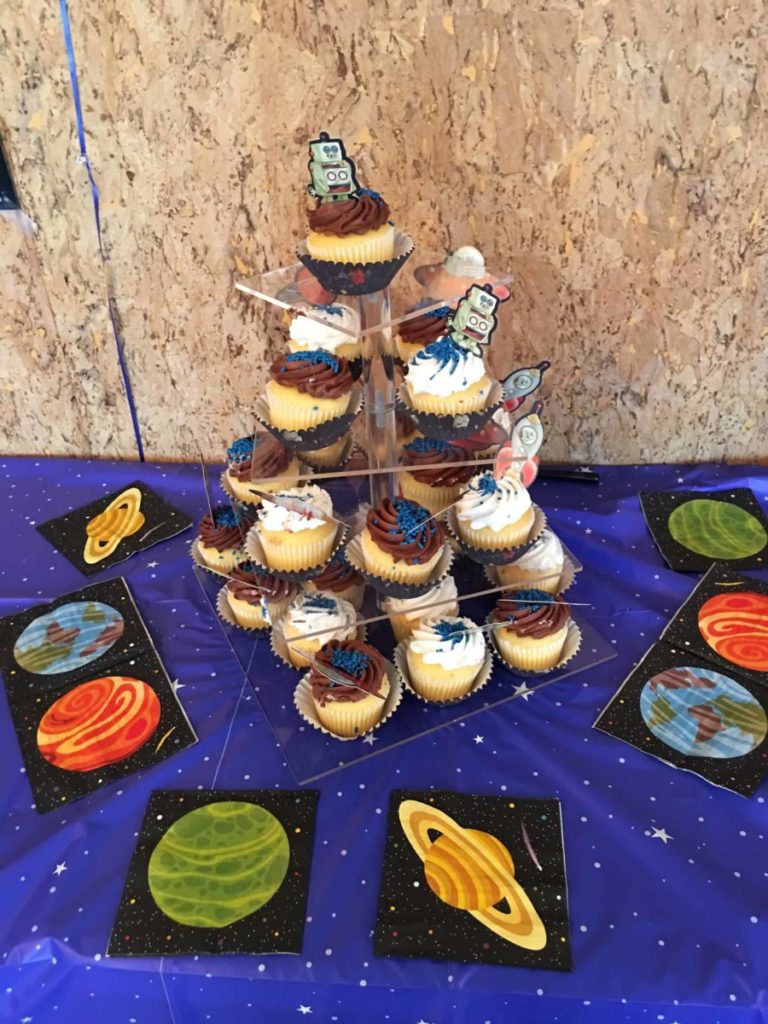 Outer Space:
3, 2, 1…Blast Off! Have fun with your friends as your travel the universe, explore the planets, see all the stars and launch your own rocket!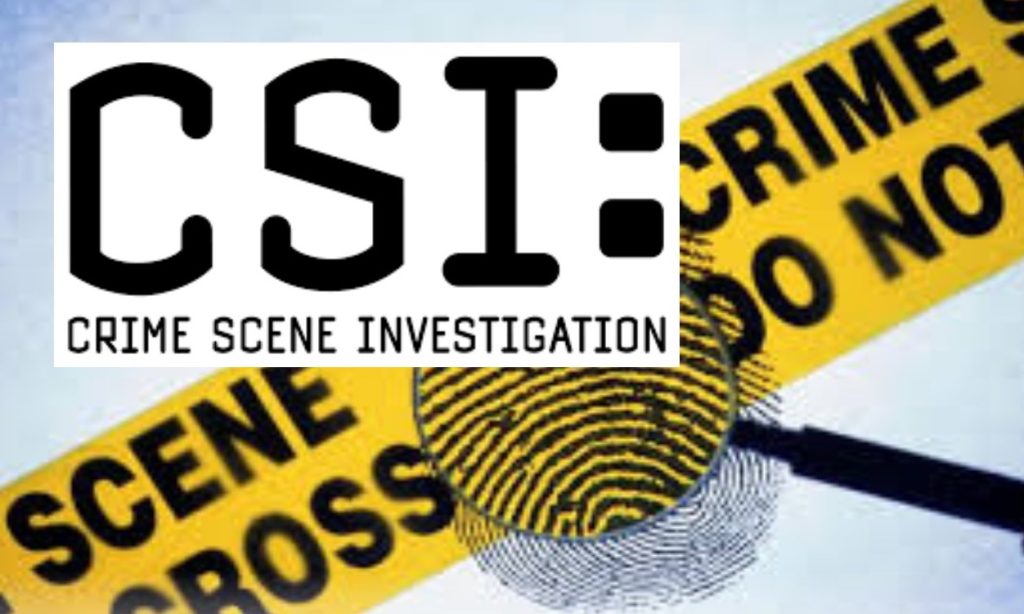 CSI STEM Party:
You are the detective! Resolve a mystery with your friends as you uncover all the clues using forensic science: gather the evidence, compare fingerprints, use the microscope to analyze samples, and uncover secret coded messages.

Harry Potter STEM:
Calling all muggles to the Wonderful World of Wizardry!Have fun STEM with your friends as you travel through a Harry Potter adventure. Make your own magic wands, potions and launch snitches.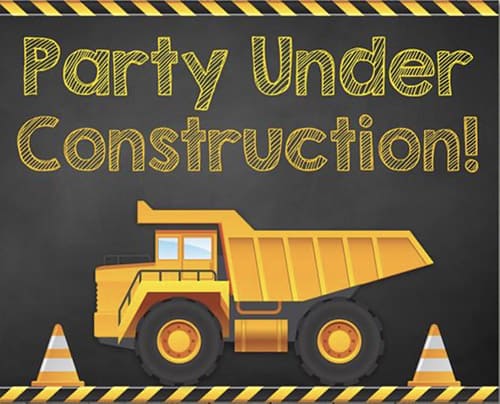 Under Construction Site:
You are the engineer! Have fun with your friends designing and building a new tower, a bridge or a birdhouse
Custom STEM party around your favorite princess, super hero or show. 
(Cinderella, Batman, Spiderman, Ninjago, Blaze, and more)
Step 2
Select your desired time and date.
Our standard time slots are:
Monday – Saturday: 10-11:30, 12:30-2, 3-4:30, 5:30-7
Saturday: 12:30-2:00 3:-4:30, 5:30-7
Sunday: 10-11:30, 12:30-2, 3-4:30, 5:30-7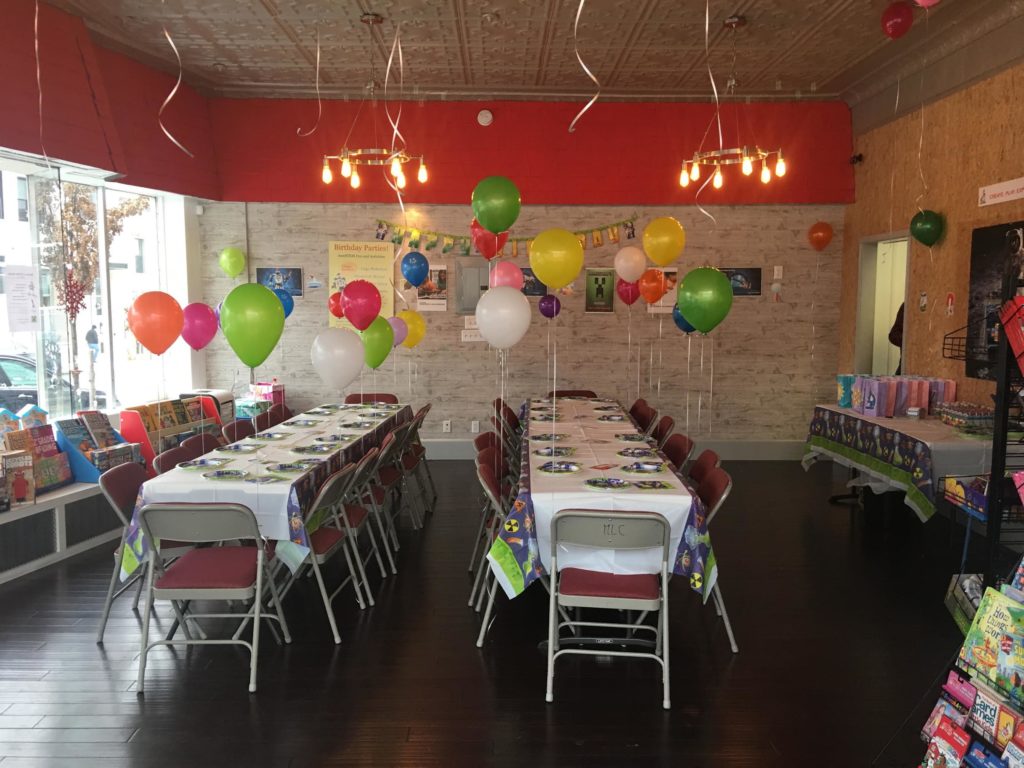 Our basic Birthday Package includes:
Exclusive use of our Center
90 minutes of fun

60 minutes of STEM-themed activities
30 minutes of cake and celebration

Dedicated instructors
Party favor bags filled with themed-related items (a $75+ value)
Special gift for birthday child
Plates, utensils, napkins, table cloths
Set-up and clean-up
Birthday banner and balloons
Add-ons: Pizza & beverages, cake or cupcakes, character appearance, face painting/balloon art
Step 3
Fill out the form below. Contact us for more info!